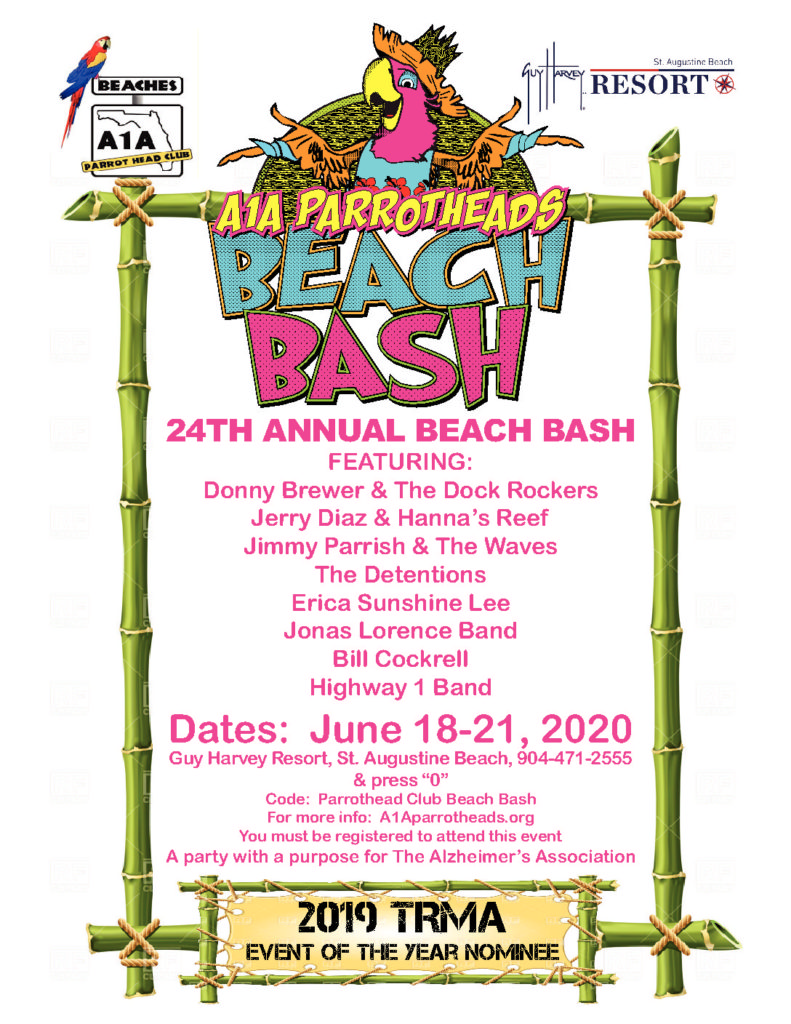 Thursday:   3 to 6 p.m. – Highway 1
8 to 11 p.m. – Donny Brewer and the Dock Rockers
Friday: 11 a.m. to 2 p.m. – The Detentions
2:30 to 5:30 p.m. – Erica Sunshine Lee
8 – 11 p.m. – Jerry Diaz and Hanna's Reef
Saturday: 11 a.m. to 2 p.m. – Jonas Lorence
2:30 to 5:30 p.m. – Bill Cockrell
8 to 11 p.m. – Jimmy Parrish and the Waves
Sunday:       Noon to 3 p.m. – Mike Cook
All 11 a.m. to 2 p.m. and 2:30 to 5:30 p.m. performances will be poolside, with the 8 to 11 p.m. music in the grand ballroom. We are looking forward to seeing you very soon!

If you would like to help with raising funds for the Alzheimer's Association by sponsoring this event, here is the link to the Corporate and Individual Sponsor form.
They may be returned to our Treasurer, Rae Chung, at any Mid-month Social or Phlocking, or mailed to the club's P.O. Box.